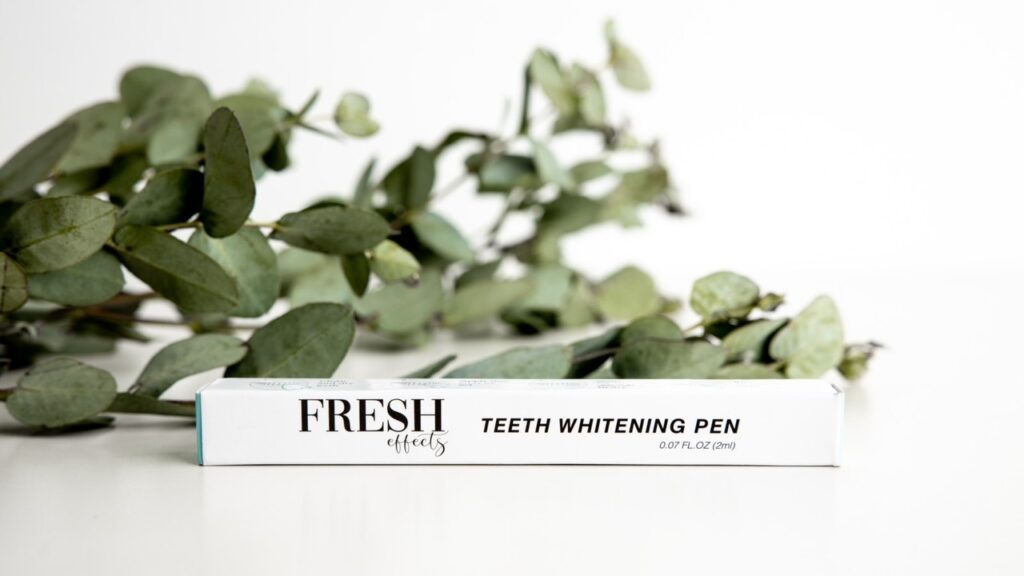 Fresh Effects On-The-Go Whitening Pen
Brighten up your whole day with these on-the-go whitening pens!
Portable, convenient, easy to use they can be taken anywhere for any time you need them. Instantly brighten up the smiles of special occasions so you always look great. Suitable for sensitive teeth clients who will love taking them home, these pens help fight daily surface only stains that build over time and keep your teeth looking healthy white.  
Instructions for use:
1. Ensure teeth are clean by brushing or rinsing them.
2. Remove cap and twist the bottom of the pen clockwise until the gel covers the brush.
3. Apply a thin layer of gel onto the teeth you wish to whiten, avoiding gums and lips. Smile for 60 seconds.
4. Leave the gel on and rinse 20 minutes later. Avoid eating or drinking during this time and for 30 minutes after treatment.
INGREDIENTS: Carbamide Peroxide, Glycerol, Propylene Glycol, Deionized Water, Carbomer, Carboxymethyl, Triethanolamine, Poly Vinylpyrrolidone, Menthol.
* Delivery within 3-5 business working days
Fresh Effects On-The-Go Whitening Pen